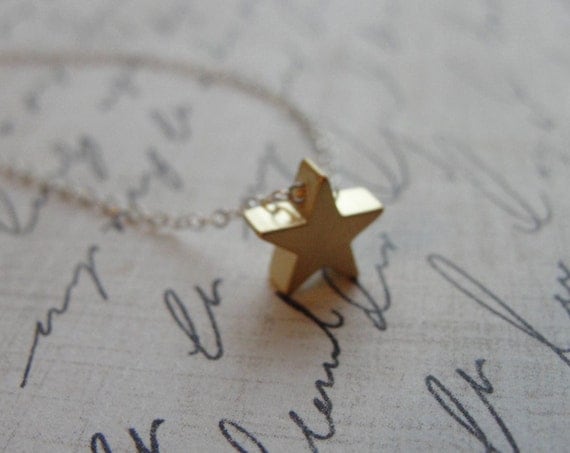 A new (star) dusting of local easy is up on the left. I've made a wish ... and a resolution to buy more locally this year from small businesses, artists, farmers and eat at locally-owned restaurants! Etsy is one way to keep such a resolution.
All of the Etsy items featured are stellar. Consider giving one as a gift to let someone know that they light up your life. I especially adore the super hero cape, the origami stars containing messages and this sweet little star necklace (the photo is a link).
As always, thank you for buying local and supporting local artists!