The sweet smell of kettle corn and cotton candy is in the air.
It's time for the Dixie Classic Fair! My kids especially love the petting farm and the fluffy-footed chickens, the piglet races and, of course, the rides. I am intrigued by the idea of giant turkey legs and deep fried Oreos/Snickers/Twinkies/butter(?) but all I can ever bring myself to eat is the funnel cake. I was happy to see healthier choices, like the roasted corn, grilled veggies with noodles and the chocolate-dipped frozen banana, but it's hard to talk a five-year-old into healthy options when there is a giant corn dog booth next door.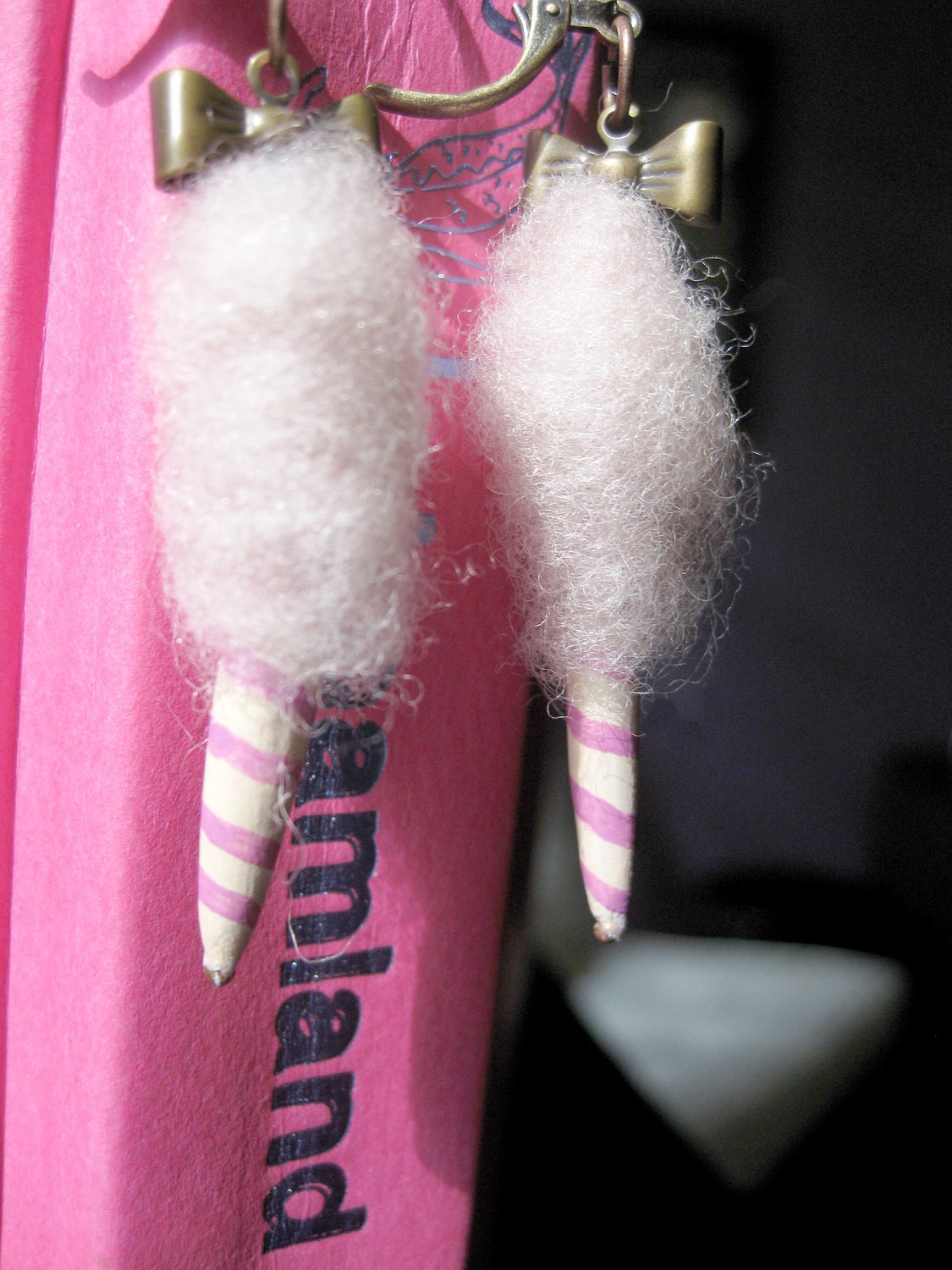 This week's local Etsy is all about the fair! I will be wearing my fun pink cotton candy earrings by artist Tiffany O'Brien (she also makes them in blue). I acquired mine at this year's
West End ARTSfest
, but you can get yours by visiting her Etsy store:
Freaks, Geeks & Beauties
.
See you at the fair, y'all!