The local Etsy on the left was inspired by the cooler temps we've been experiencing lately and my general love for the color orange (my kitchen walls are the color of orange sherbet, or cantaloupe -- orange you glad I didn't say banana?).
Olive Yew Jewels
on Etsy and based in Charlotte, NC, is offering Southern As Biscuits blog readers 25% off this week! Just enter promo code "SOUTHERN" at checkout to get a great deal on her pretty baubles... like these! As always, thank you for supporting NC artists and other local businesses!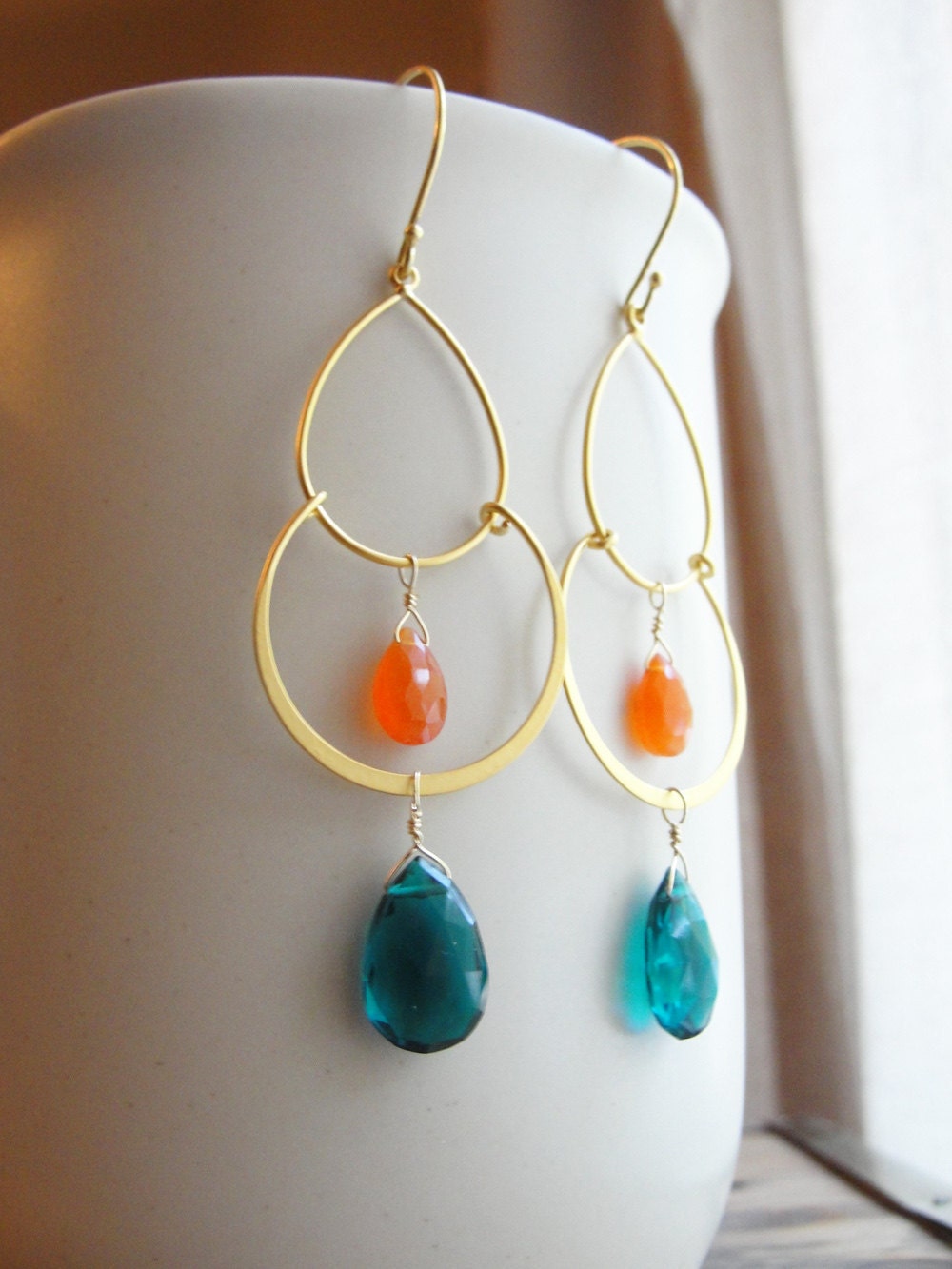 Orange chalcedony and teal quarts on
gold double teardrop hoops by Olive Yew Jewels.