Many of us on the East Coast felt the Virginia Earthquake earlier this week. I am not one of them. Maybe it's because I was outdoors with less tchotchkes to rattle around and make me notice, but I didn't. So, I was amazed by how it lit up my Facebook feed moments later. The next day, I was hankerin' for some ooey gooey goodness, and nobody does that better than Paula Deen, so I decided to go with the theme... earthquake.
Now, with Hurricane Irene on it's way, I'm thinking Emeril from New Orleans might be the guru on that....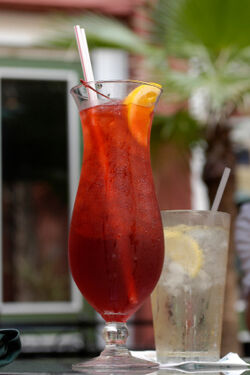 1 cup chopped pecans
1 cup coconut
1 box German Chocolate cake mix (plus eggs & oil)
1 (8 oz.) package cream cheese, softened
1 lb. box (16 oz) powdered sugar
1 stick butter, softened
At bottom of greased 9×13 inch pan, spread chopped pecans, and then the coconut.
Mix the cake mix per package directions and pour over nuts and coconut.
Blend softened cream cheese, powdered sugar and softened butter and dab onto batter.
Bake 50-60 minutes at 350 degrees. Cake cracks right down the middle like an earthquake and tastes great.